Vroma Trims takes immense pride in crafting top-quality tile corner trim, an essential solution for achieving impeccable finishing touches in your tiling projects. Corner tile trims, also known as edge trims or corner protectors, play a pivotal role in enhancing both the aesthetic appeal and structural integrity of tiled spaces. These meticulously designed trims are tailored to cover and safeguard the exposed edges and corners of tiled surfaces. They not only contribute to the overall visual cohesion of your tiling project but also guard against potential chipping, cracking, and wear and tear over time.
Whether you're refurbishing a bathroom, renovating a kitchen, or embarking on any tiling endeavour, corner tile trims offered by Vroma Trims are a must-have. These trims come in an array of profiles, materials, and finishes, enabling you to select the perfect match for your project's unique characteristics. By seamlessly integrating into your tile design, our corner tile trims not only provide an elegant and polished appearance but also serve as a protective barrier against everyday impacts and moisture. Choose Vroma Trims to elevate the durability and elegance of your tiling projects with our exceptional corner tile trim offerings.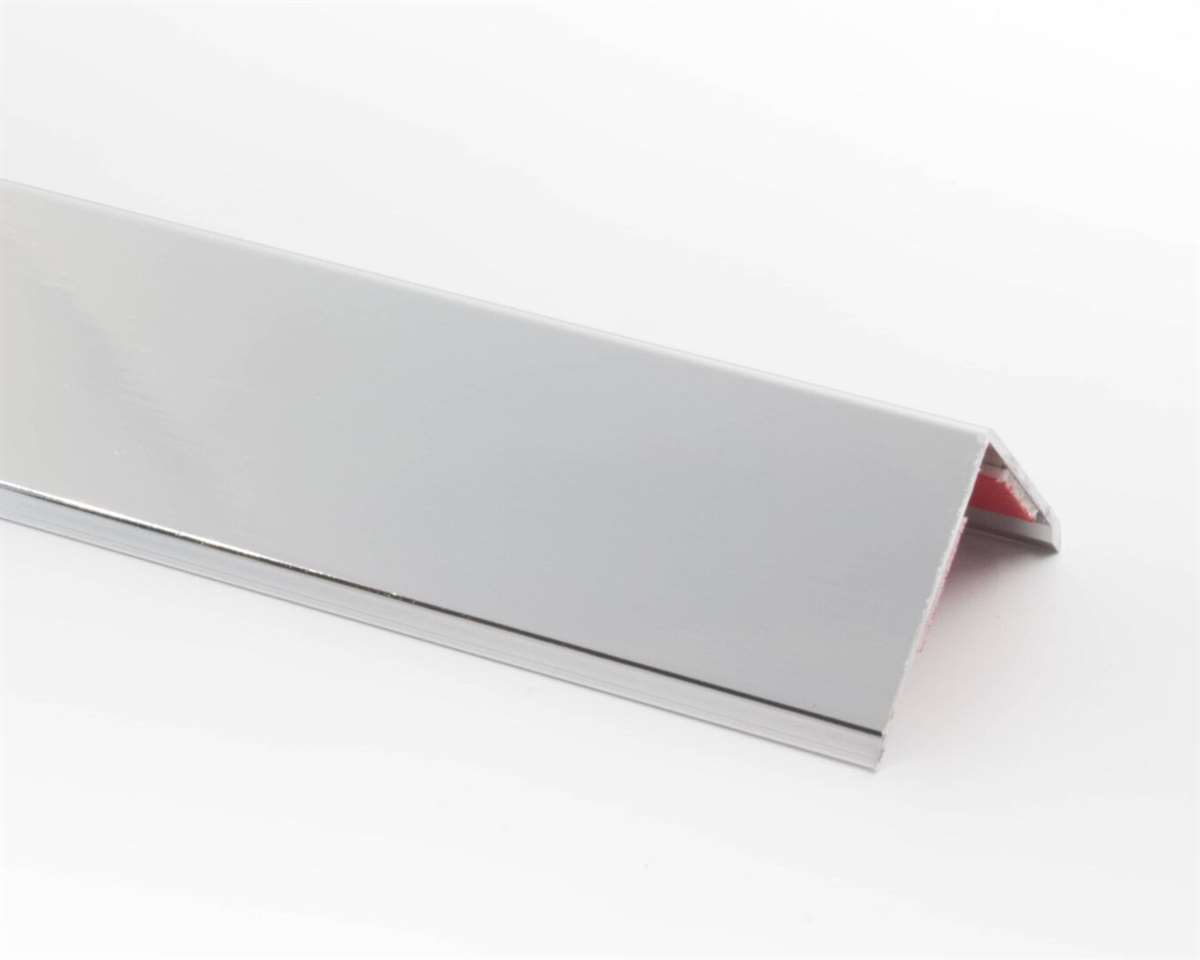 What is a tile corner trim, and why is it important for tiling projects?
A tile corner trim, also known as edge trim or corner protector, is a specially designed piece that is used to finish the exposed edges and corners of tiled surfaces. It provides a clean and professional look to the corners while protecting them from chipping or damage. Tile corner trims are essential not only for aesthetic reasons but also for maintaining the longevity of your tiling project.
What materials are Vroma's tile corner trims made from?
At Vroma Trims, we manufacture tile corner trims using a range of high-quality materials including aluminum, stainless steel, and PVC. Each material offers distinct advantages such as durability, corrosion resistance, and ease of installation. Our diverse material options ensure you'll find the perfect match for your project's requirements.
How do I choose the right tile corner trim profile and color for my tiles?
Choosing the right profile and color is essential to achieving a seamless look. We offer a variety of profiles including L-shape, rounded, and square edges to complement various tile styles. As for colors, our tile corner trims are available in a wide range of finishes, including brushed silver, matte black, and polished chrome. To make an informed decision, consider your tile type, room style, and personal preferences.
Can I install Vroma's tile corner trims myself, or do I need a professional?
Our tile corner trims are designed for easy installation, making them suitable for both DIY enthusiasts and professionals. Most of our trims come with simple installation guides, and require basic tools, you can achieve a polished finish. However, if you're unsure or dealing with complex tiling projects, it's always a good idea to consult or hire a professional.
Do you offer custom tile corner trim sizes and finishes?
Absolutely! We understand that each project is unique. That's why we offer customization options for sizes and finishes. If you have specific requirements or need a unique size or color, our skilled team can work with you to create tailor-made tile corner trims that perfectly match your project's needs.