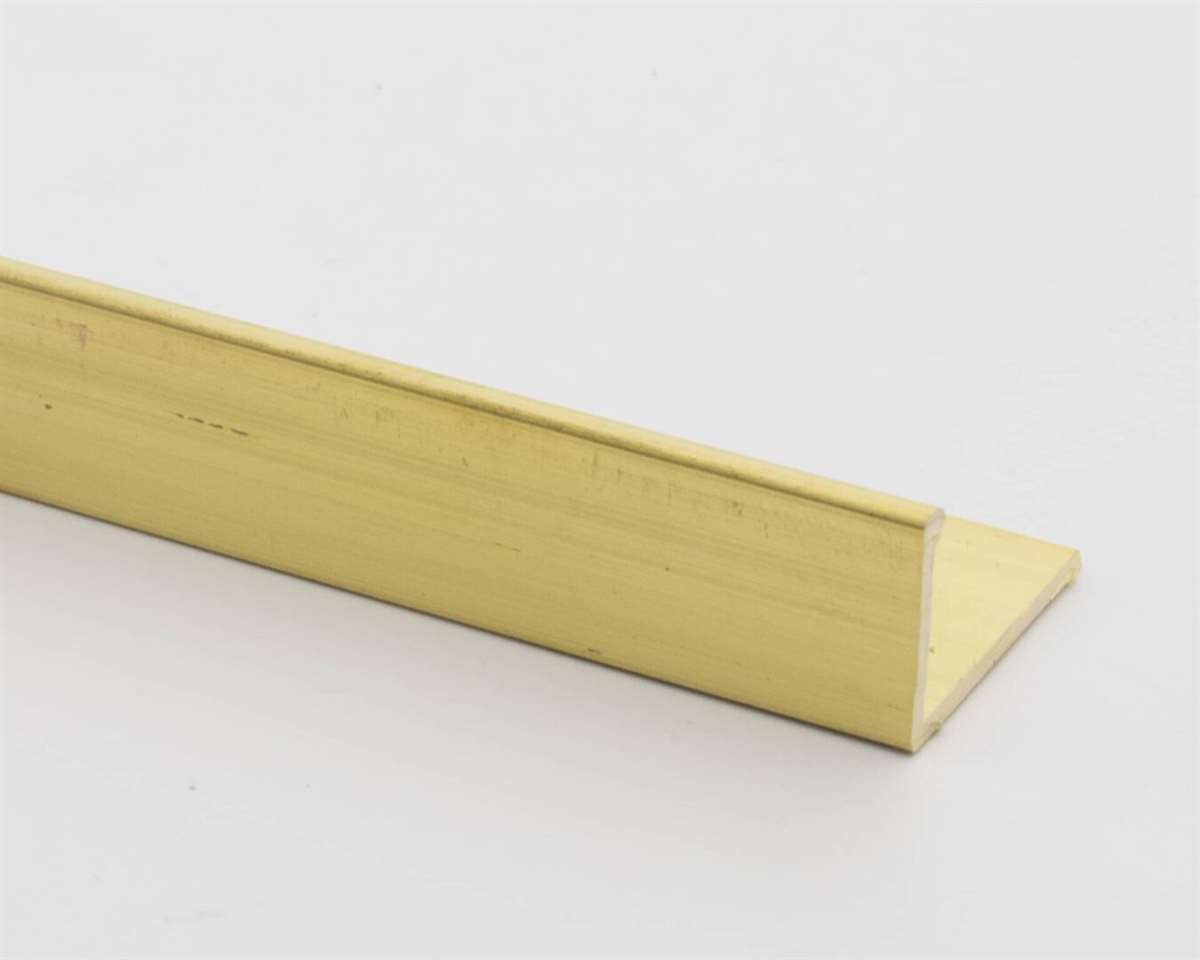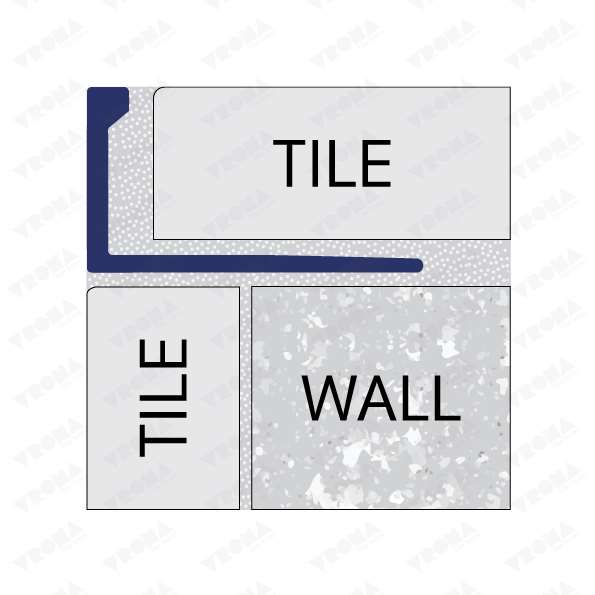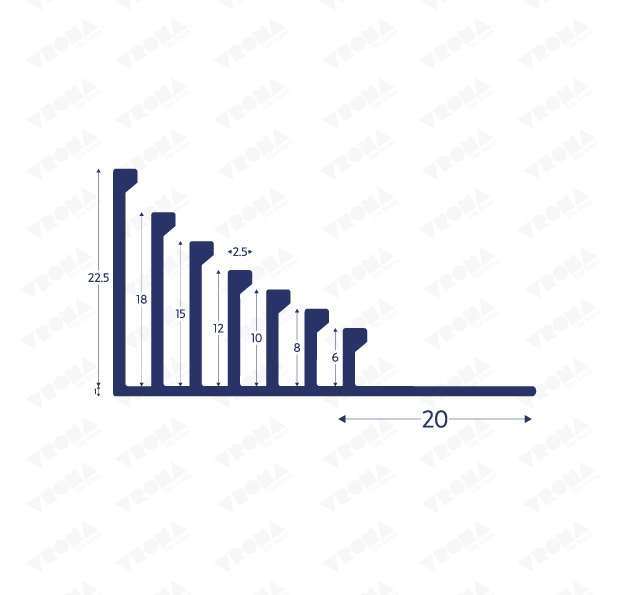 Vroma Brass Natural Finish L Shape 2.5M Heavy Duty Brass Tile Trims
L Shape
Natural Finish
Brass
Natural
2.5m Length
Select your size options below:
Size guide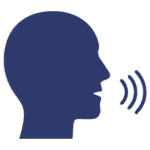 Natural brass is a raw brass product. It may have extrusion and scratch marks and will oxidise over time if left unsealed. These trims can be sanded or polished as it is a solid material. It can be refinished using sandpaper or a wire brush alternatively, it can be left as is. This trim can be sealed with a lacquer to keep the colour as is. Natural Finish is most commonly used for outdoor applications.
VROMA L Shape Straight Edge Tile Trims are by far our most popular profile and are available in an extensive range of colours. These trims are available in a wide range of heights starting at 4mm and going up to 30mm. The L Shape trims are designed for those hoping to achieve a minimalistic look and are easy to mitre creating neat corners and a professional finish. It can be used to surround windowsills, splashbacks and part-tiled areas.
A mild abrasive cloth and soapy water will help remove extrusion marks from the surface. Brass is a natural material which will oxidise over time causing the trim to tarnish. A quick polish will bring it back to its original finish
These are Tile trims that how our stamping on 1 side for the adhesive to seep through and adhere properly.
The L Shape Trim features a 1mm face with a 2.5mm reinforced lip and is 2.5 meters long.
Additional information
| | |
| --- | --- |
| Colour | |
| Finish | |
| Shape | |
| Size | |
| Brand | Vroma Trims |
Up to £40 Exc VAT basket value Next Working Day Delivery: £19.95 (ex. VAT) – If ordered before cut off
Over £40 Exc VAT basket value Next Working Day Delivery: £12.95 (ex. VAT) – If ordered before cut off
Free Delivery* for orders over £125 + VAT (total basket subtotal) – Excludes Trade and Plastic Trims
For Samples and Accessories – £1.99 + VAT
Collection in Person – Free
To ensure you have the right depth of tile trim for your tiles it is best to choose a tile trim  that is one size up from the depth of your tile. E.g. for a 10mm thick tile, a 12.5mm tile trim would fit perfectly, this also allows space for adhesive to attach the tiles to the wall. If you aren't sure and have any other questions, please drop us a message to find out more.
ALL SAMPLES WILL BE SENT OUT WITH ROYAL MAIL
Samples are to see the finish only (Not the size or the profile) Only L shape samples will be sent out